Date:
Location: Scurry County Golf Course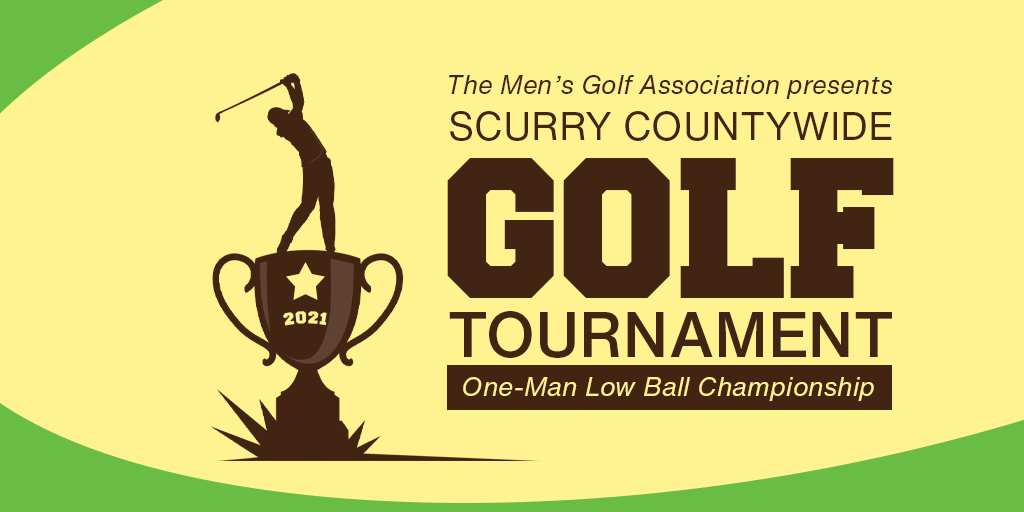 Do you have what it takes to be the Scurry County Golf Champion for 2021? Show us what you've got!
The Men's Golf Association is hosting the Scurry Countywide Golf Tournament, a one-man low ball championship. You could be named the Scurry County Golf Champion for 2021!
The tournament will take place over two days in September at the Scurry County Golf Course and the Sammy Baugh Golf Course on the Western Texas College campus.
September 18, 2021: Scurry County Golf Course
September 19, 2021: Sammy Baugh Golf Course
Morning tee starts at 9:00 a.m. and afternoon tee starts at 2:00 p.m. The entry fee is only $100. There is a 50 player field max.
The deadline for registration is September 10, 2021.
Golf carts are limited, but personal golf carts are welcome. No mulligans at this tournament. The prize money will depend on the full field. Players will be flighted after one round.
Don't wait–register now! ­­­Stop by the Sammy Baugh Pro Shop or call:
Sammy Baugh Pro Shop
325-573-9291
Chris Edwards
325-436-7163
Michael Rodriguez
432-553-1579
The Scurry County Golf Course is located at 557 US-84, Snyder, Texas.
The Sammy Baugh Golf Course is located at 6200 College Avenue in Snyder. When turning onto Campus Drive from the main entrance on College, follow the road all the way until it dead-ends at the golf course.